Here you will find the Civil Judge past paper 2022 on the subject of English Essay & Composition of Lahore High Court. This Civil Law paper is the 5th paper in the Civil Judge Cum Judicial Magistrate's competitive examination 2022 held by Lahore High Court, Lahore. Find below the past paper of Civil Judge English Essay & Composition for the year 2022.
You can also view the CSS English Essay Notes, Topics, and Study Material here.
Note: Attempt all questions. Try to be concise and clear.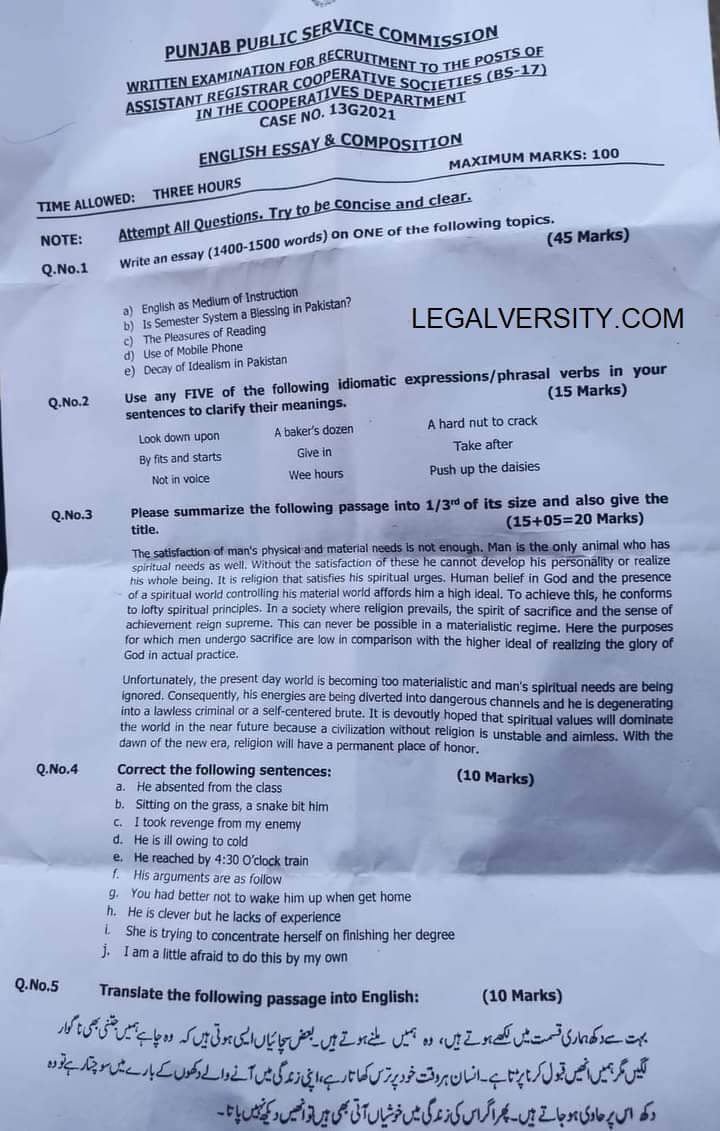 You may also like these:
Civil Judge Past Papers 2020
Other Useful Topics for Civil Judge
ASJ Past Papers 2020
For LL.B Past Papers