Here you will find Civil Judge Exam result 2022. Lahore High court just announced the Civil Judge Exam result for 2022. The written result of the Civil Judge Cum-Judicial Magistrate held by Lahore High Court, Lahore has been declared.
Civil Judge Written Exam Result 2022
The following candidates in order of roll number have been declared successful in the written competitive examination held for vacant posts of Civil Judge cum Judicial Magistrate from 25.03.2022 to 08.4.2022. Find below the written result of the Civil Judge examination held in 2022.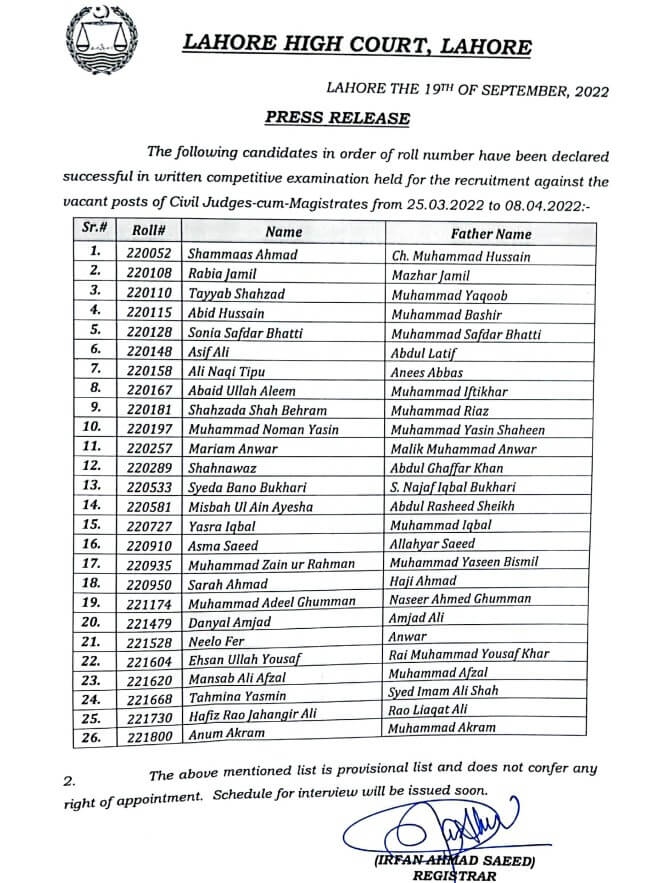 Related Posts: