Here you will learn about the required documents for a new/renew passport. These documents are must-have documents for making a new passport. Similarly, these documents are also applicable for the renewal of a passport.
Required Documents for Making a Passport
The following documents are required for making a new/renew passport:
1. Your minimum age should be 18 years.
2. For children under 15 years of age B-Form / FRC or smart CNIC/NICOP is required. You cannot apply for more than 5 years of passport validity.
3. There is a specific fee for a passport. The detail of the Passport Fee is given below: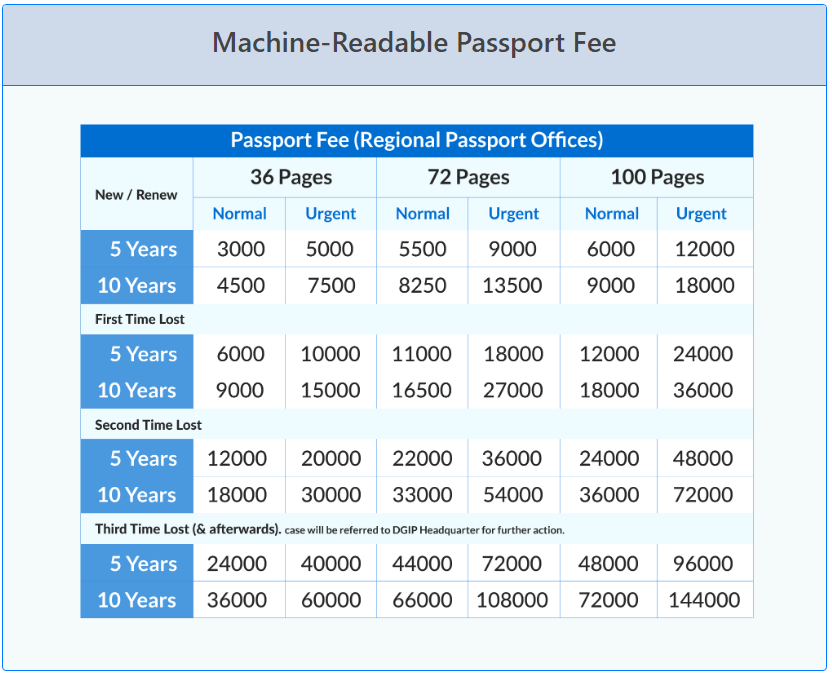 4. Bring your expired passport for getting a new Passport.
5. If you have lost your passport then you must file a Police report first, and then bring that Police report when you renew for Passport.
6. If you have dual nationality then must bring your passport to another country with you.
7. Government employees can apply after obtaining the NOC from your department.
8. If a government employee is transferred to another city then he can apply after taking NOC from the department.
9. People from the Police and Army should bring photos in official uniform.
Note: you can also apply for a passport online.
So, these are the required documents for making a new/renew passport.
Also Read: