Here you will find the PMS Social Work Paper-I 2022. PMS Social Work Past Paper-I 2022. Provincial Management Services (PMS) is a competitive examination. Social Work paper-I was held on Thursday, June 8, 2023.
PMS Social Work Paper-I of 2022
The following questions were given in the paper:
Q1. Is there a philosophical base for social welfare programs in Pakistan? Enumerate the salient features of this base.
Q2. In your opinion, why Pakistani society is deviating from its centuries old social norms
and values?
Q3. What makes Pakistani culture distinctive at global level?
Q4. What are the intended functions of political institution in general and discuss ways in which this institution might be functional for Pakistani society.
Q5. What are the negative and positive implications of social change?
Q6. What are the causes of increase in the rate of crime in our society? Suggest appropriate measures to control the rising crime rate in our country.
Q7. Do you think that recent climatic changes are also resulting into social change?
Q8. How religion as an important social institution can play role for keeping the society organized and coherent in the context of Pakistan?
View PMS Social Work Paper-I 2022: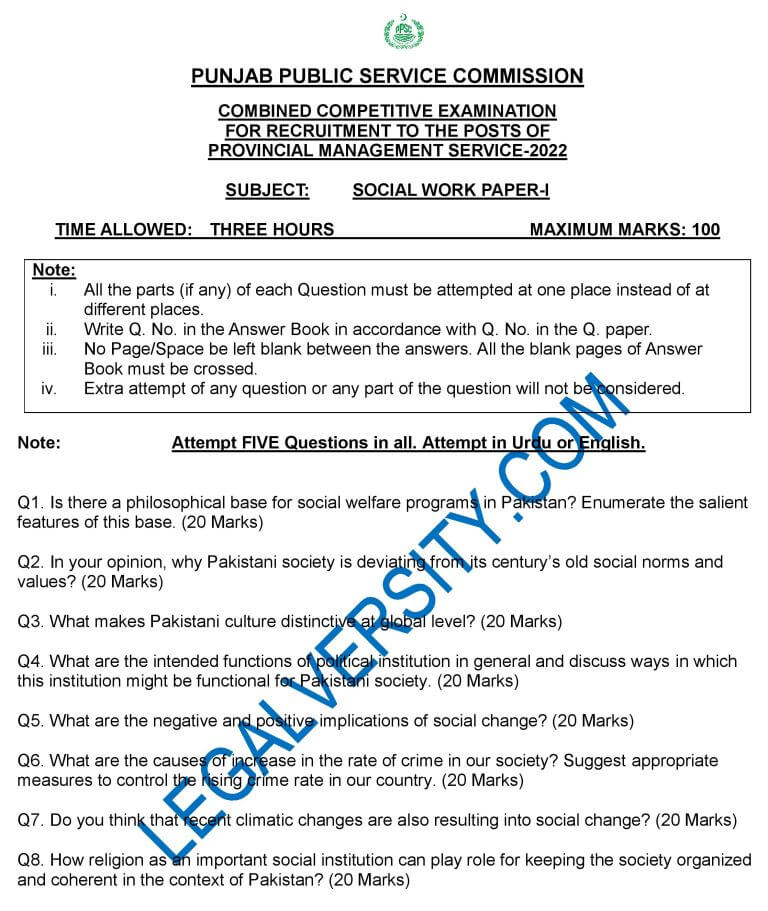 Also Read: