Here you will find LL.B Part-4 Mercantile Law Past Paper Annual 2021. This Mercantile Law paper is the third paper in the LL.B (5 years program) Part-4 examination. Find below the past paper of Mercantile Law 2021.
LLB Part-4 Mercantile Law paper of 2021
Find below the past paper of Mercantile Law for LLB Part-4 annual 2021.
Part-I
Q1. What is a memorandum of association? Explain the method and limits by which a Public Limited company can alter the Object Clause of its Memorandum of Association.
Q2.State the law on Annual General Meeting (AGM) and discuss the applicable provision on Notice and Quorum requirements and business to be transacted at the meeting.
Q3. Describe the law relating to the qualification, method of appointment, powers, duties, and procedure for the removal of a company's auditor.
Q4. Who is a liquidator? How is the official liquidator appointed and removed? State the reasons for the removal of an official liquidator.
Q5. Define 'share'. How allotment of a share in a public limited company is made? What restrictions are imposed on a such allotment?
Q6. What is meant by winding up? Under what circumstances a company may be wound up voluntarily and when does such winding up commences?
Part-II
Q7. State the circumstances under which the firm is compulsorily dissolved.
Q8. What is the effect of the Non-Registration of a firm under the Partnership Act?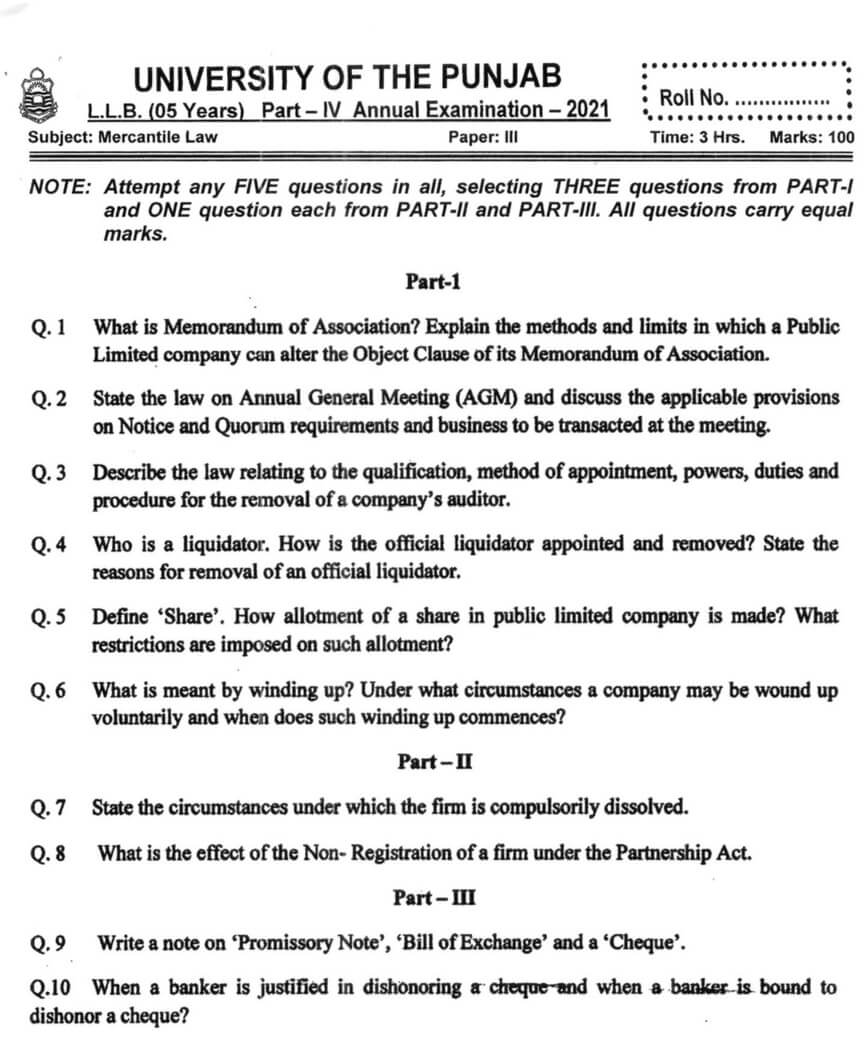 Relevant Posts: