Here you will find the CSS Gender Studies Paper 2022. You can view or download this CSS Gender Studies Past Paper 2022.
CSS Gender Studies Paper 2022
Q2. Discuss in detail the multidisciplinary nature of gender studies.
Q3. Describe any two Western Schools of thought about Feminism in detail.
Q4. Shed light on the first wave and third wave of feminism.
Q5. According to your opinion, what are the main issues for women as representatives in Pakistan?
Q6. Discuss in detail Feminist movements in Pakistan.
Q7. What are Capitalistic Perspectives of gender? Explain.
Q8. Discuss in detail Gender Critiqued of Structural Adjustment Policies (SAPs).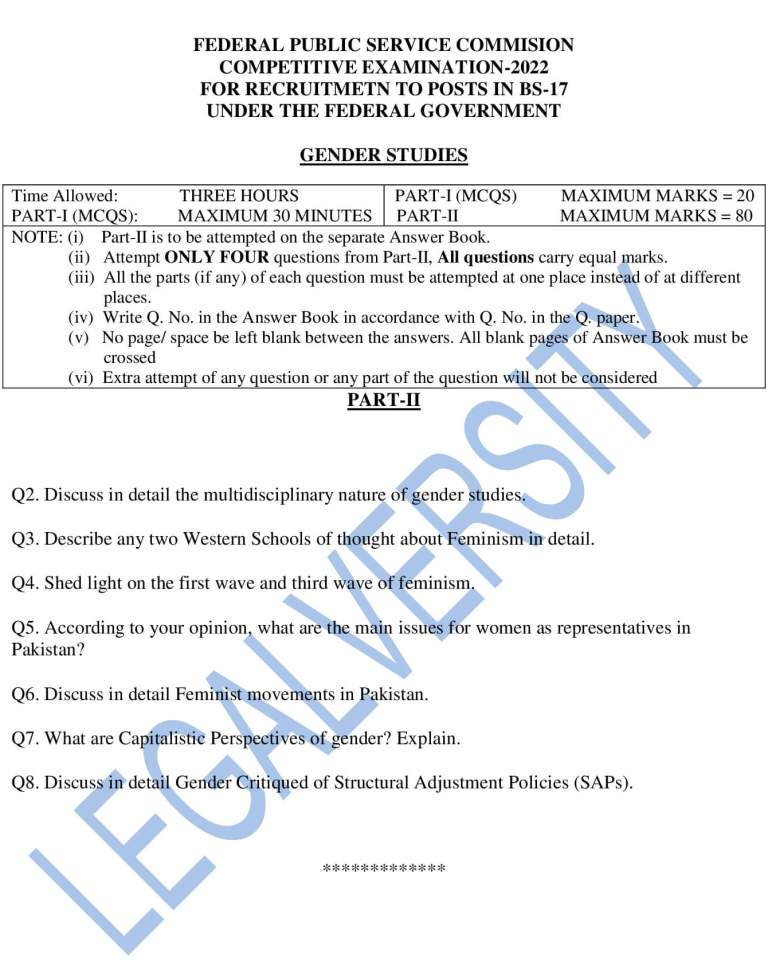 So, this is a complete CSS Gender Studies past paper 2022.
Other CSS 2022 Papers:
➤➤ View All CSS Papers of 2022 here.
You may also like these: