Here you will find PMS Social Work Paper-II 2015. I have given below the past paper of Social work Paper-II 2015.
PMS Social Work Past Paper-II 2015
Q1. Islam and Social Work are two different disciplines but have the same Philosophical values. Give a comparative analysis.
Q2. "Welfare of handicapped is a national challenge." How can we meet this challenge?
Q3. Social Case Work is essentially a problem-solving activity. Define and discuss.
Q4. Social Welfare Agencies are playing an effective role in Socio-Economic development. Do you agree? Justify the statement.
Q5. Social Group Work is a method of Social work which provides opportunities for personality growth and development. Give strong arguments to support your answer.
Q6. Professional Social Work can be practiced successfully in certain areas/fields. Discuss in detail.
Q7. The Community Development method has certain objectives Discuss all these objectives in detail.
Q8. Juvenile Delinquency is an alarming Social Problem of modern growing rapidly in Pakistan?
View PMS social work paper-II 2015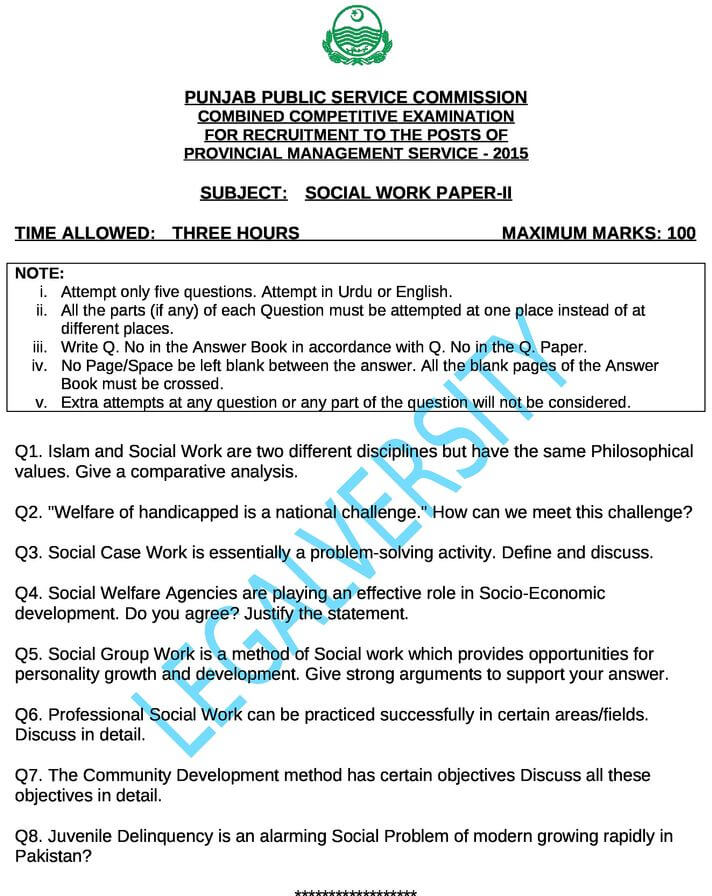 See these as well: