Here you will find PMS Social Work Paper-I 2012. I have given below the past paper of Social work Paper-I 2012.
PMS Social Work Past Paper-I 2012
Q1. Define "Social Work". What is the historical perspective of social welfare in Pakistan?
Q2. How do you define "Society". Give a comparison of rural-urban communities.
Q3. Define "Socialization". What are the factors of socialization? Elaborate on any four of them.
Q4. Define "Social Institution". Explain the functions of any of these institutions.
Q5. What do you know about "Social Change". Discuss effects of Urbanization.
Q6. Unemployment is a serious problem in Pakistan. Chalk out a plan to address it.
Q7. Write short notes on any two of the following:
Influence of allied cultures on Pakistani culture.
General causes of social problems.
Violence
View PMS social work paper-I 2012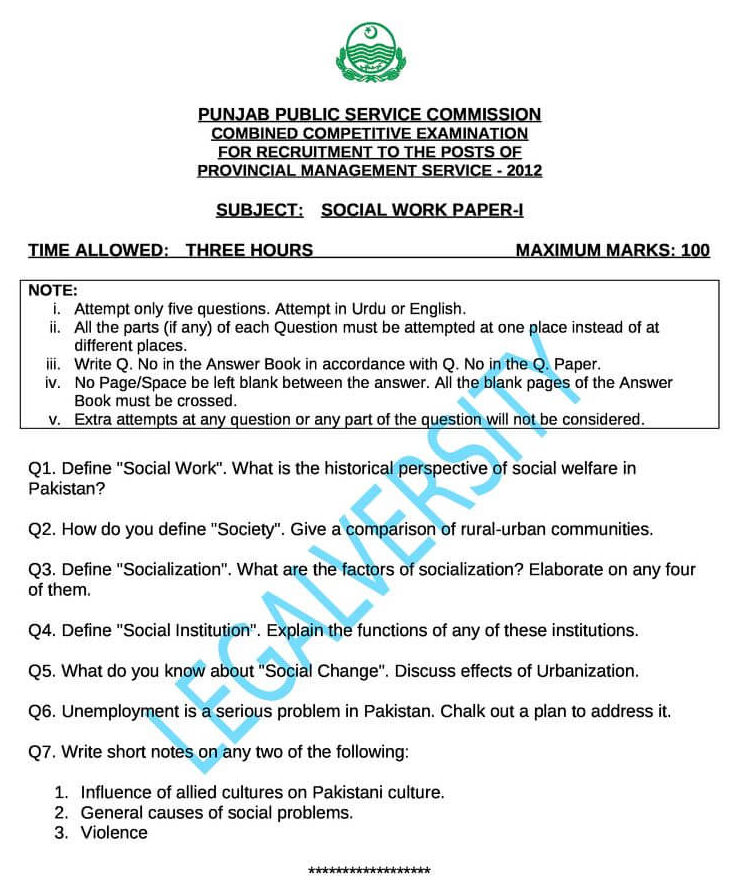 See these as well: