Find here the PMS Political Science Paper-II 2022. PMS Political Science past Paper-II. Provincial Management Services (PMS) is a competitive examination conducted by PPSC.
PMS Political Science Paper-II of 2022
The following questions were given in the paper:
Q1. The behavioral approach by David Easton emphasizes scientific methodology in the study of "Politics". give your arguments.
Q2. How the President of the USA is elected?
Q3. Describe the distinctive features of the Indian Federal System.
Q4. Discuss the role of Quaid-e-Azam in Indian politics as an articulator for the federal form of government in United India before 1940.
Q5. Make a comparative analysis of the political strategies of Jinnah and Gandhi in United India.
Q6. Compare the powers of the President under Chinese and Russian Constitutions.
Q7. Briefly discuss the salient features of the 18th and 19th amendments in the 1973 constitution of Pakistan.
Q8. Critically analyze the factors for the failure of the Constitution of 1962.
View the PMS Political Science paper-II 2022: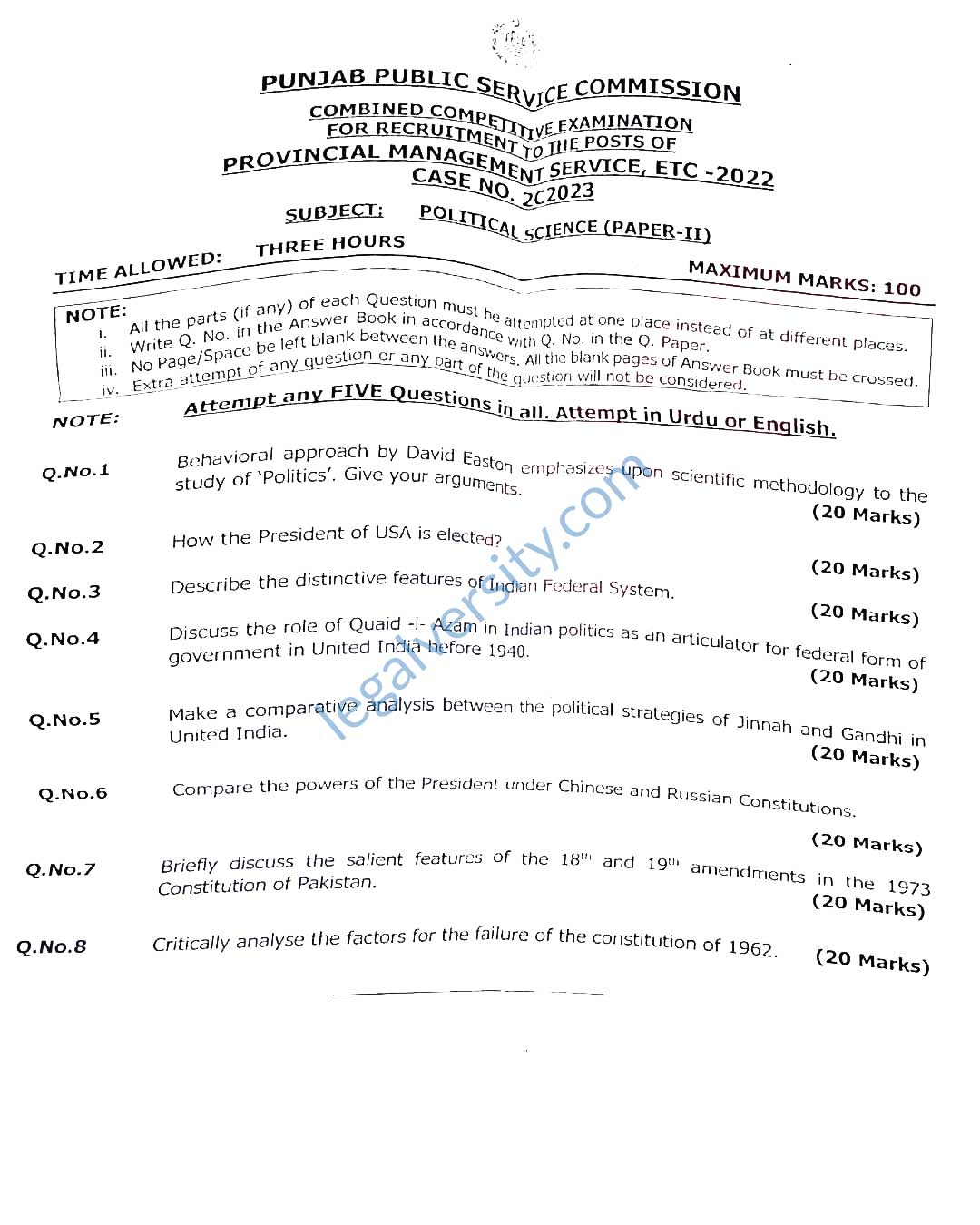 Also Read: