Here you will find the PMS Mass Communication Paper-I 2022. PMS Mass Communication past Paper-I. Provincial Management Services (PMS) is a competitive examination conducted by PPSC.
PMS Mass Communication Paper-I of 2022
The following questions were given in the paper:
Q1. Discuss the essential elements of news. How do the digital media's reach and the 24- hour news coverage affect a media organization's selection and packaging of news stories?
Q2. How feature writing is different from editorial writing? Write a detailed comparison of both journalistic writings.
Q3. As systems, mass media organizations have various subsystems, which are invariably the primary and secondary operations that are managed in organizations. Analyze the subsystems or operations of a specific mass media organization.
Q4. Do you think Pakistani newspapers are observing the ethics of journalism? Critically analyze the situation.
Q5. Write short notes on any two of the following:
Defamation, Libel, Slander
Right to Information
Prevention of Electronic Crimes Act (PECA)
Q6. Write short notes on any two of the following:
Urdu-e-Mual'a
Hamdard
Nawa-i-Waqt
Q7. What are the differences between terrestrial and cable television networks? Write a detailed note about the history and development of cable TV in Pakistan.
View the Mass Communication paper-I 2022: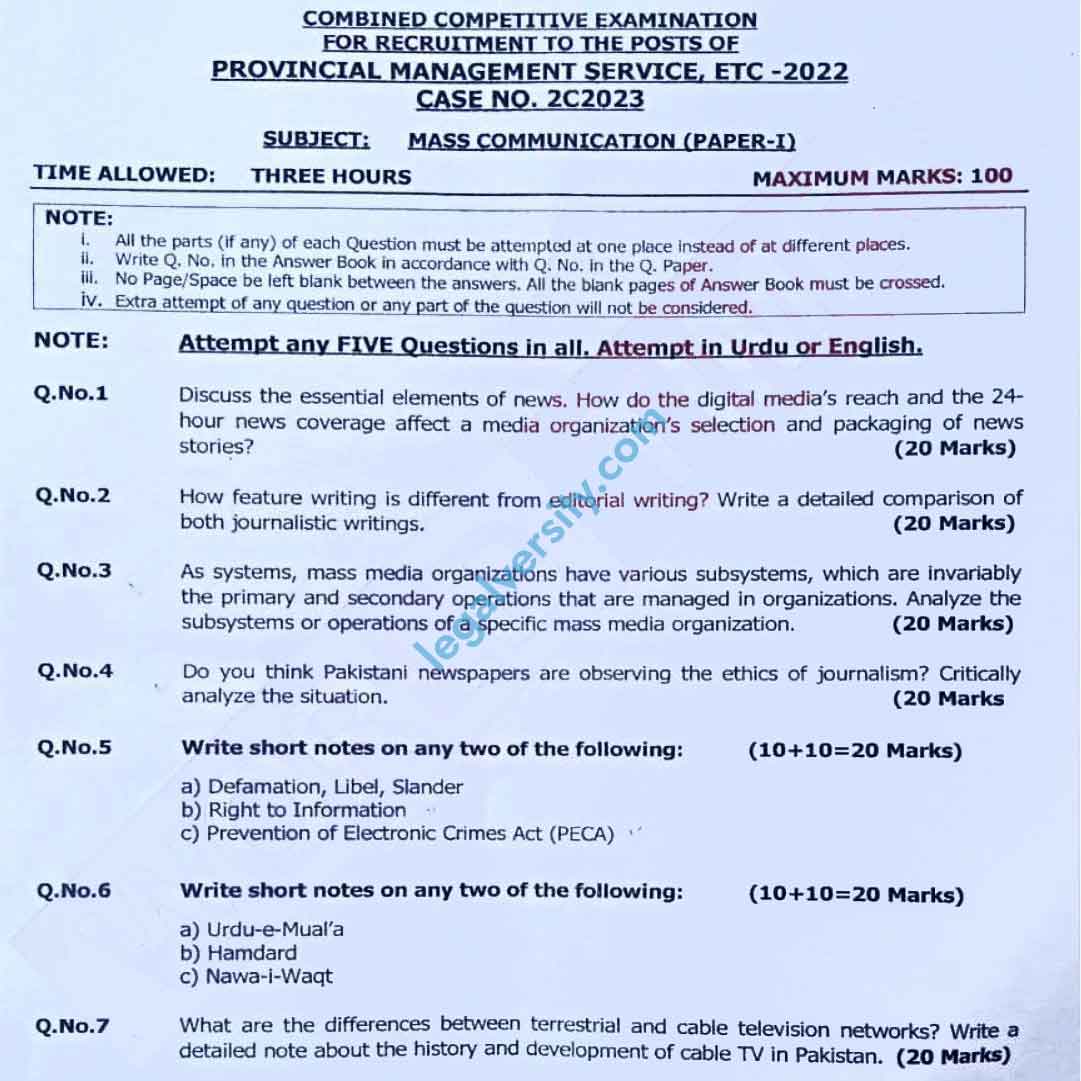 Also Read: