Here you will find the PMS History Paper-II 2022. PMS History past Paper-I. Provincial Management Services (PMS) is a competitive examination conducted by PPSC.
PMS History Paper-II of 2022
The following questions were given in the paper:
Q1. Critically examine the Rise & Fall of the Maurian Empire in ancient India.
Q2. When did the Caste System originate in ancient India? Discuss with reference to multiple theories about its origin. Which do you think is the most appropriate?
Q3. The Persian Language has a massive impact on the administration of the Delhi Sultanate. Elaborate.
Q4. Define the role of Ashoka in the development of Gandhara Art in the Subcontinent.
Q5. What is Orientalism? How can you deny various constructions of the Orientalist schools of thought toward Indian society and the status of women?
Q6. Do you agree with the interpretation that Sir Syed's companions supported Sir Syed in modernizing Muslim society? Prove your point with arguments.
Q7. Sectarianism, Violence, Non-Tolerance & Social Injustice is damaging Pakistani Society, discuss.
Q8. Compare and contrast the policies of Zulfiqar All Bhutto and Zia ul Hag towards Balochistan from 1971 to 1988.
View the PMS History Paper-II 2022: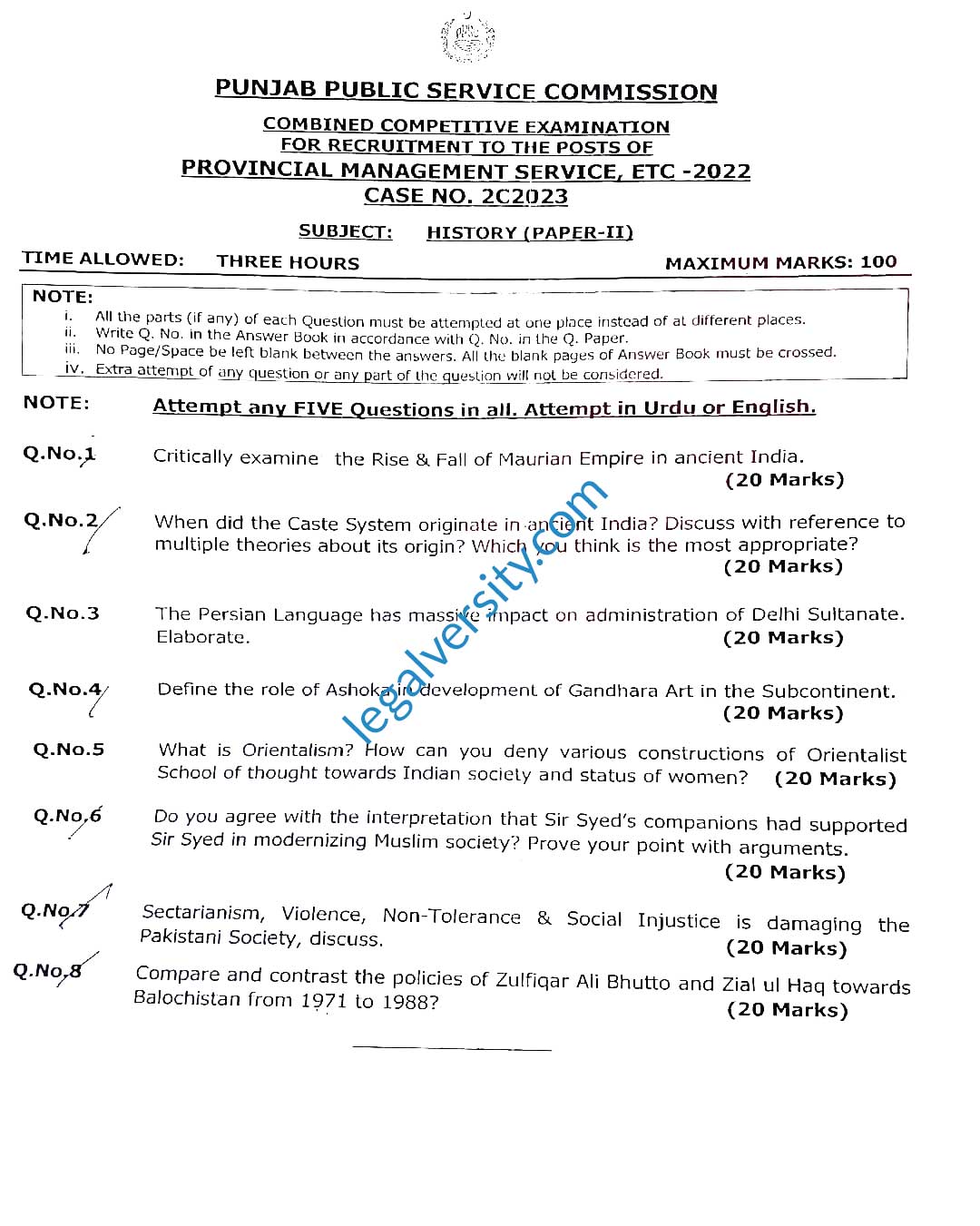 Also Read: