Here you will find the PMS Geography Paper-II 2022. PMS Geography past Paper-II. Provincial Management Services (PMS) is a competitive examination conducted by PPSC.
PMS Geography Paper-II of 2022
The following questions were given in the paper:
Q1. What does Central Place Theory mean? Also discuss the assumptions, components, and purpose of the Central Place Theory in real world.
Q2. How has urbanization impacted the environment, and what can be done to mitigate Its negative effects on ecosystems and natural resources?
Q3. What are the different subfields of Economic Geography and how do they contribute to our understanding of the global economy?
Q4. How renewable energy resources are different from non-renew able energy resources? Also discuss the oil and natural gas resources of the world.
Q5. How do economic policies and regulations affect the distribution of economic activities within a country or region?
Q6. How did the Industrial Revolution impact the development of the global economy? What were the main drivers of this change, and what were the economic, social, and political consequences of this transformation?
Q7. Define Population. Also discuss the distribution of Population in the South Asia.
Q8. Define Agriculture. Also discuss the major cash crops of the SAARC region with their economic importance.
View the Geography past paper-II 2022: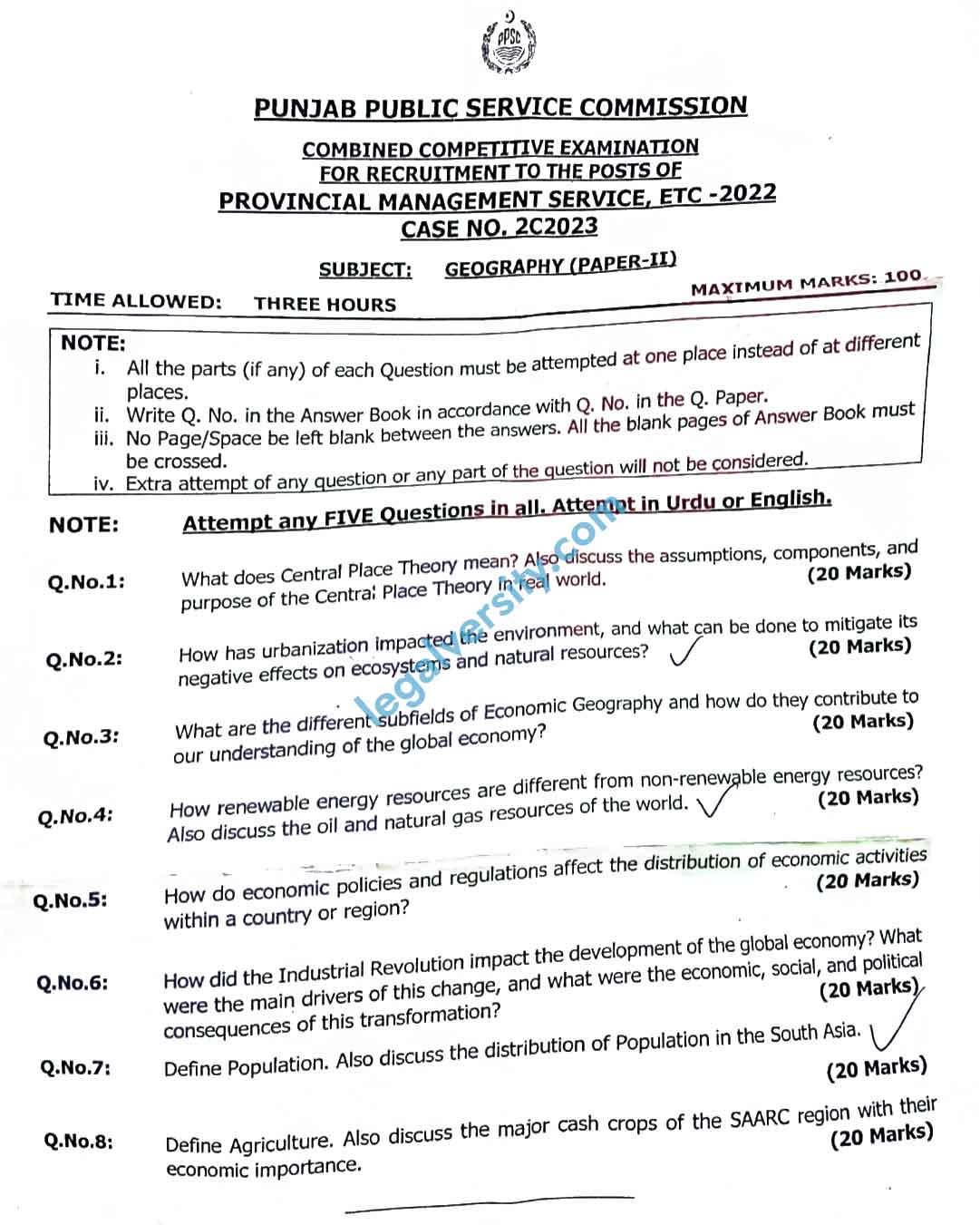 Also Read: