Introduction
Here you will find Income Tax Return Course in Pakistan. If you want to learn Income Tax returns in Pakistan for different categories; like Salary, Business, Freelancer, non-resident, insurance agents, trade business, and many others, then this income tax return master Course is just for you.

Legalversity which is the most viewed YouTube channel about Income Tax Returns is offering you an Income Tax Return Master Course in which you will learn about Tax Return filling methods of all categories. Even you can earn a handsome income by becoming a complete Income Tax Return Expert.
Who is this Course for?
This Income Tax Return Master course is for every citizen aged 18 and above and for those who want to be an Income tax return filing expert. They will be able to file their own returns and also earn money by filing others' tax returns.
What you will learn?
In this Income Tax Return Master course you will learn the following expertise:
you'll be able to easily file your own tax returns, whether you belong to any business or other category
you can even earn money by filing income tax returns for your client
Things to know before making NTN & filling a tax return
updated method of NTN-making procedure for all categories
properly fill out 181 Registration from and modifications from
How to update your profile in IRIS US 114(A)
understanding different tax return methods
method of making and generating all types of challans
method of editing and revising tax returns
different limitations and various tax categories
easy method for filling form 114(1)
issues and solutions for filling up the form
complete method of 114(6) wealth statement
you will no longer depend on someone else for any FBR-related issues
you'll be boss of your own
Why this course is important?
There are a few things that make it important: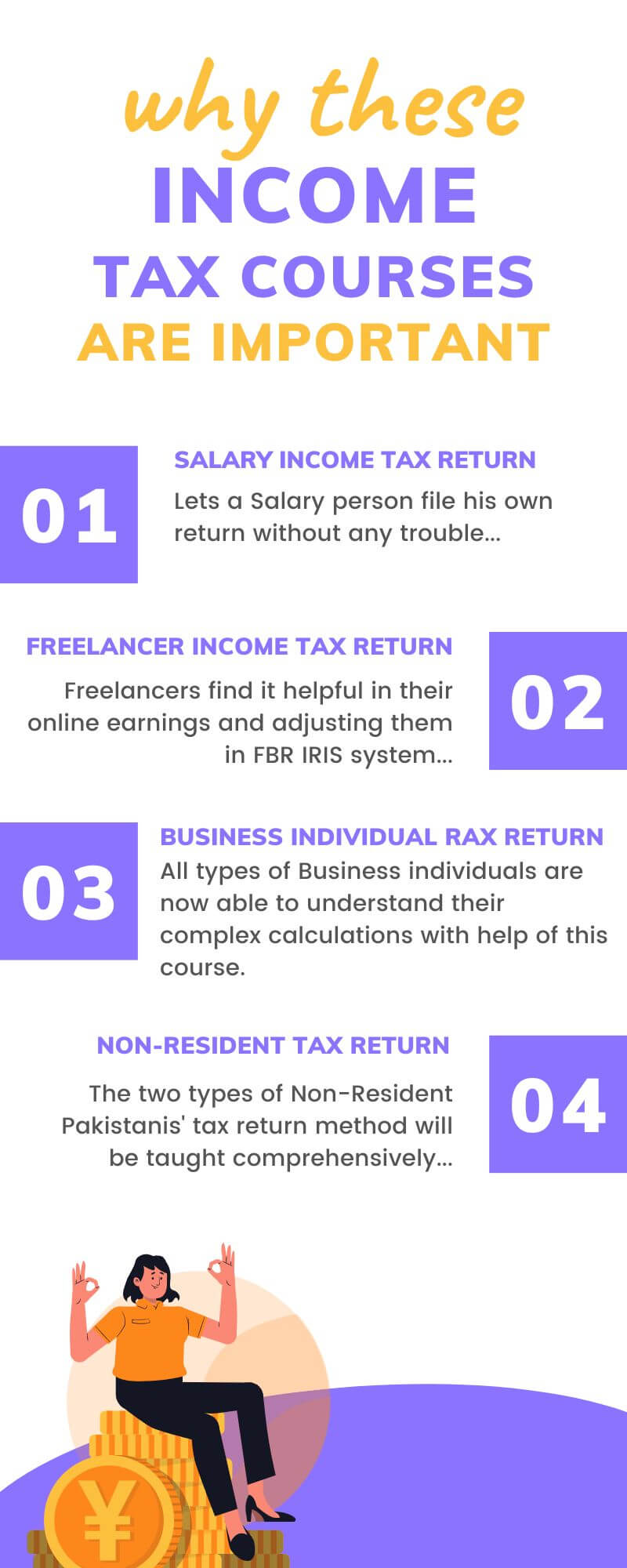 Course Details
This Tax Return Master course has the following details:
First, download our official "Legalversity Courses" App from Playstore (iPhone user please arrange any android device at your end).
Your login ID and Password will be issued when you give confirmation of enrolling in this tax return master course.
Course Details
| Sr. # | Course Name | Course Details |
| --- | --- | --- |
| 1 | Business Tax Return | 37 practical video classes |
| 2 | Salary Tax Return | 27 practical video classes |
| 3 | Freelancer Tax Return | 32 practical video classes |
| 4 | Non-Resident Tax Return | 29 practical video classes |
| 5 | Complete Tax Return Master Course | More than 52 practical video classes including all categories above |
Master Course Content
If you wish to learn in detail about Income tax return method and course content, then must enroll in this Income Tax Return Master course, Salary Course, Business Course, Freelancer Course, or Non-Resident Pakistani.
Duration of the Course
There is no such duration for this course. It depends on you how fast you learn it. This course will remain with you lifetime.
How to Enroll in Tax Return Course?

To enroll in this income tax return master course click below the "Apply Now Button". After that, you'll receive a confirmation SMS on your Email and WhatsApp number.
User Reviews about this Course
See what people are saying about this course.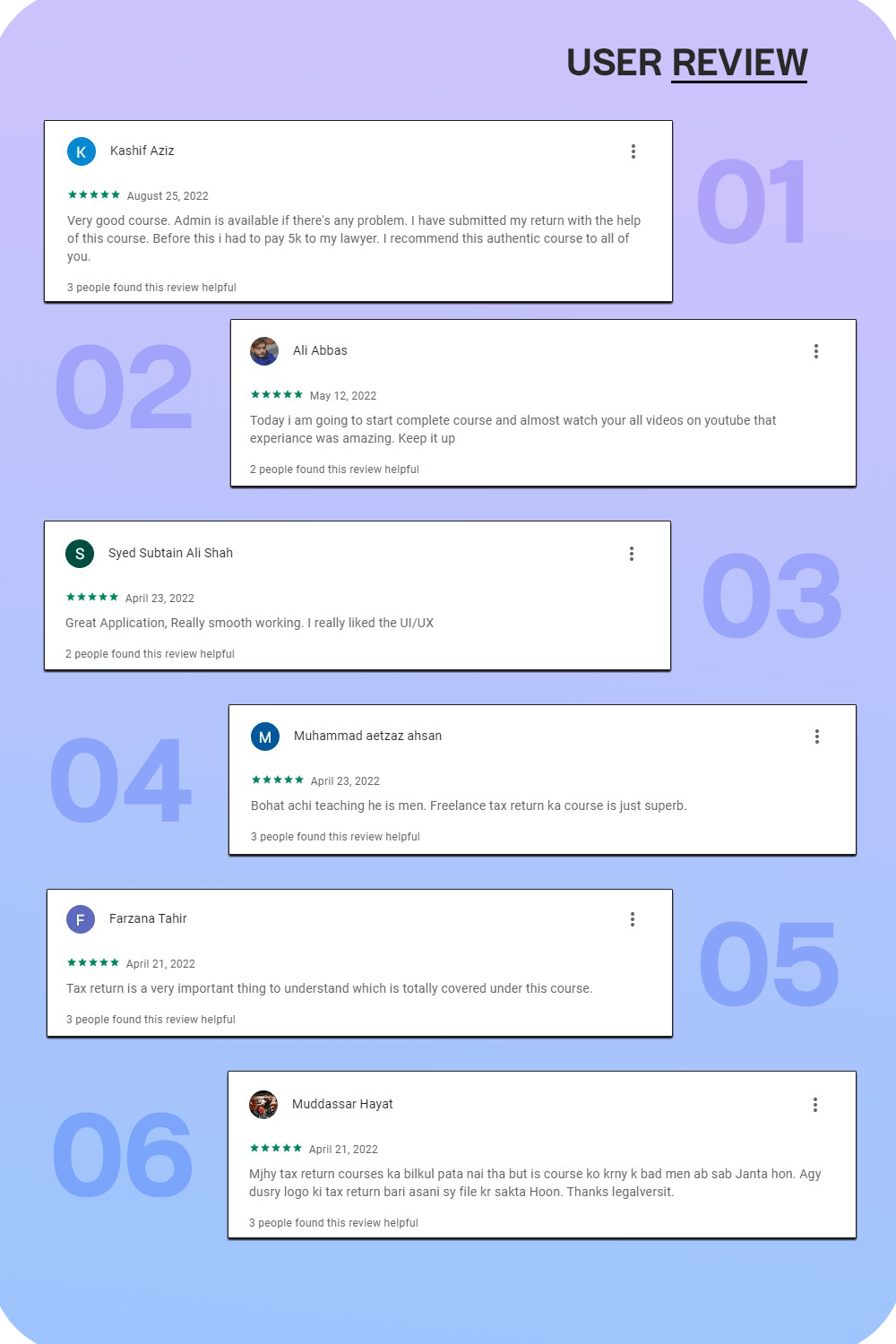 Have any Questions?
If you have any questions simply send a message on our Facebook, or Instagram pages or you can directly email us at legalversity@gmail.com. We wish you a very Happy Learning!