Here you will find the CSS Zoology Paper 2022. You can view or download this CSS Zoology Past Paper 2022.
CSS Zoology Paper 2022
Q2. Explain in detail the most primitive metazoans and their evolution.
Q3. Write in detail the microscopic structure, skeleton, histology, and sexual reproduction & development of Sycon gelatinous.
Q4. What are the general features of nematodes including physiology, prevalence, and economic importance?
Q5. How genetic equilibrium is upset. Explain.
Q6. Discuss in detail taxonomic characters and phylogenetic reconstruction.
Q7. Describe the mechanism of hormone actions.
Q8. Write in detail on extinction and biodiversity.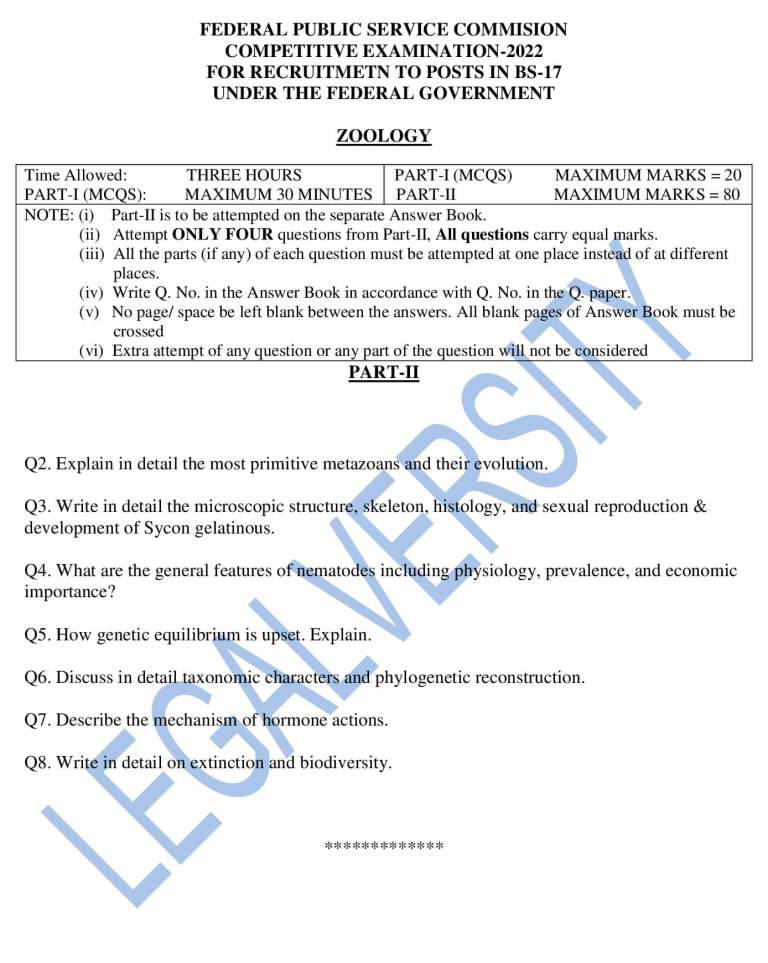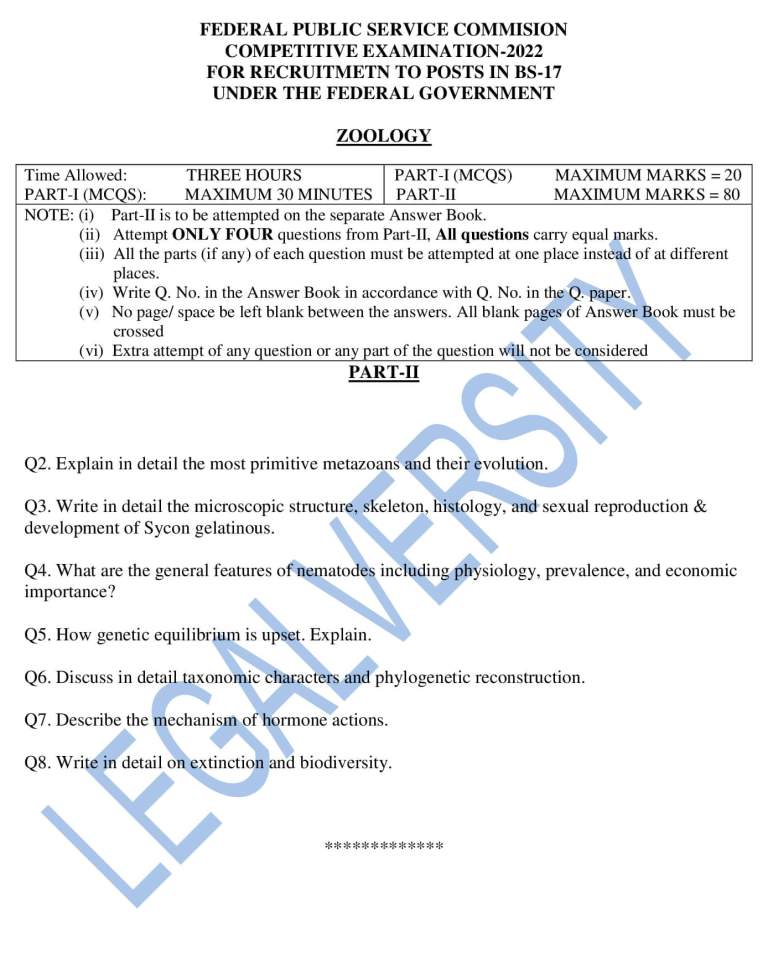 So, this is a complete CSS Zoology past paper 2022.
Other CSS 2022 Papers:
➤➤ View All CSS Papers of 2022 here.
You may also like these: