Here you will find the CSS Political Science Paper-I 2022. You can view or download this CSS Political Science Paper-I 2022.
CSS Political Science P-I Paper 2022
Part-II
Section-A
Q2. Discuss in detail Plato's concept of justice.
Q3. Compare and contrast the concepts of the executive presented by the Muslim thinkers Al-Farabi, Al-Mawardi, and Shah Waliuulah.
Q4. Illustrate the Hobbesian concept of a limited right to revolution.
Q5. Describe in detail Karl Marx's views on class, state, and religion.
Section-B
Q6. Write an essay on the development of the modern nation-state.
Q7. Discuss in detail the development of local-self government in Pakistan.
Q8. Write short notes on the following:
Islamic political ideology
Forms of Political culture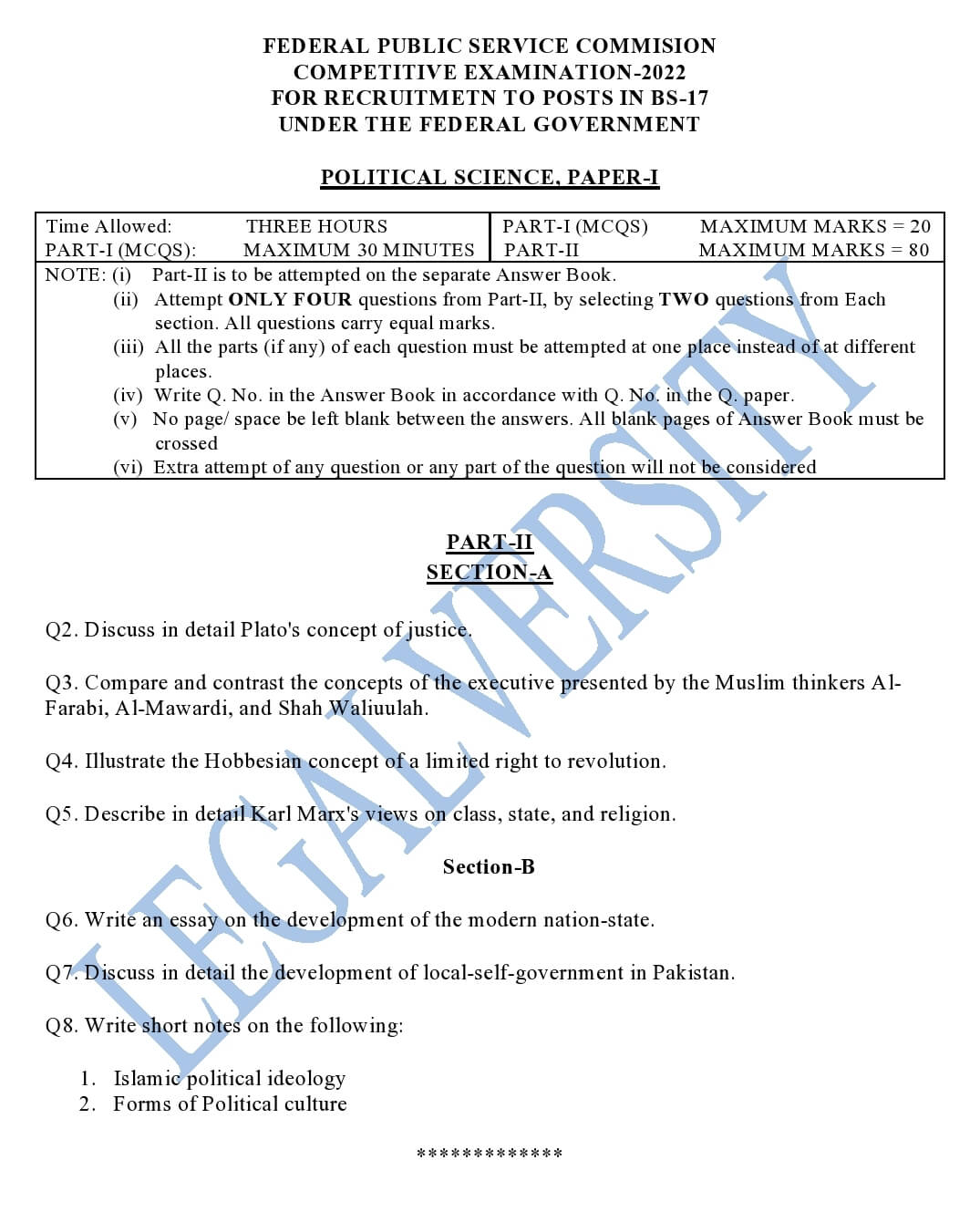 Other CSS 2022 Papers:
➤➤ View All CSS Papers of 2022 here.
You may also like these: