Here you will find the CSS Essay Paper of 2021. As we post an article that mentioned the Expected Essay for 2021, must include COVID-19. Now in CSS Essay paper 2021, a very similar essay was given that we expected in that article.
CSS English Essay Paper of 2021
Following Essay topics were asked in the Essay Paper of 2021:
1. "Do not waste water even if you were at a running stream".
2. Meaning purposive education.
3. COVID-19: A wake-up call for Pakistani researchers.
4. Human inventions move societies backward.
5. Universal human equality is utopic.
6. Bureaucracy doldrums.
7. Gender equality: A popular slogan.
8. Pros and cons of globalization.
9. Intercultural communication is a panacea to avoid the 3rd world war.
10. "I fall upon the thorns of life! I bleed".
These are the essay topics that were asked in the CSS 2021 essay paper.
Download the CSS Essay paper 2021.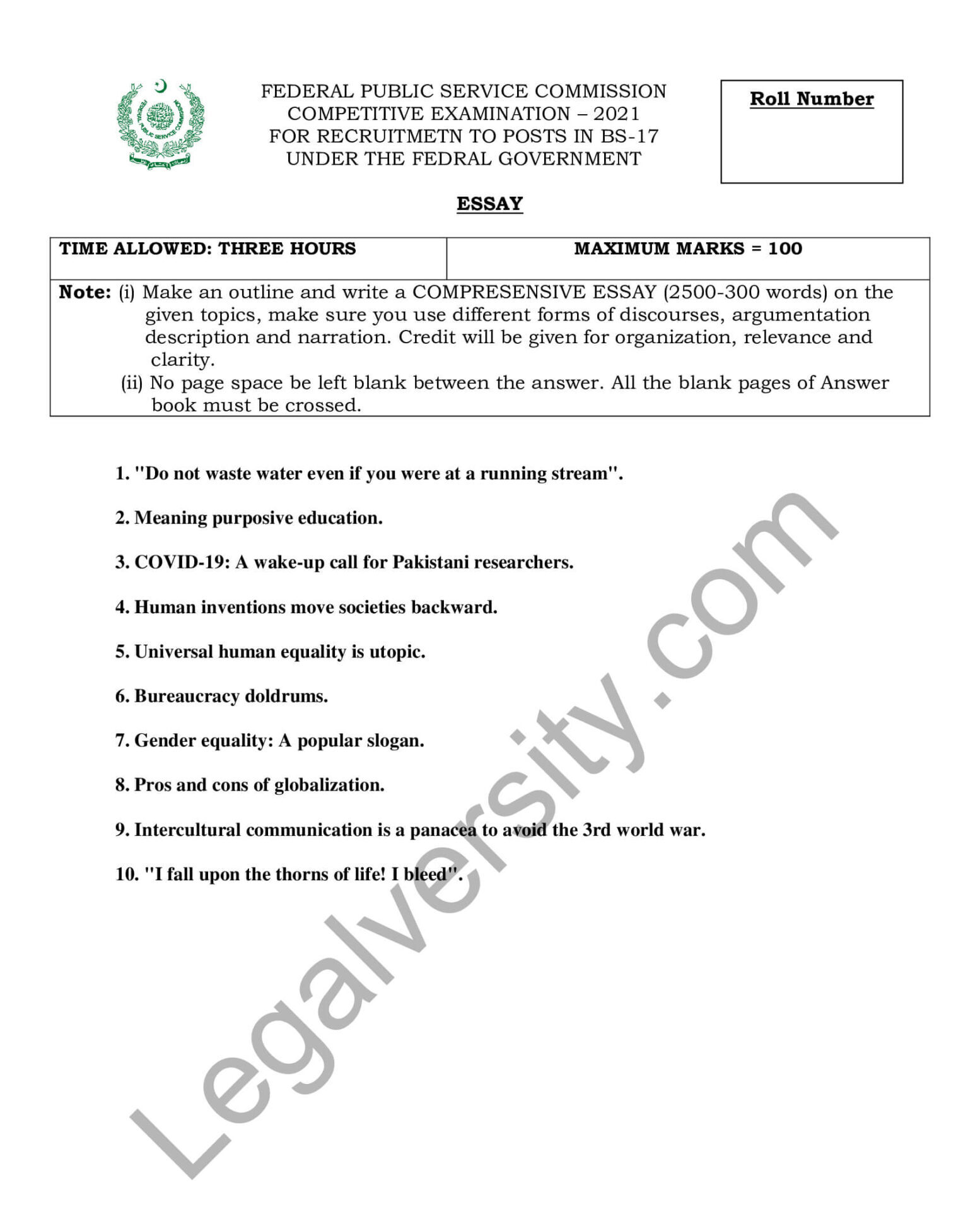 Other CSS (Compulsory) 2021 Papers:
➤ Essay
➤ English (Precis & Composition)
➤ Objective of (Precis & Composition)
➤ Islamic Studies
➤ General Science & Ability
➤ Current Affairs
You may also like these: