Here you will find the CSS Essay Paper of 2021. You can view or download this CSS Essay Paper 2021. As we post an article that mentioned the Expected Essay for 2021, must include COVID-19. Now in this CSS Essay paper, a very similar essay was given that we expected in that article.
CSS English Essay Paper of 2021
Following Essay topics were given in the Essay Paper of 2021:
1. "Do not waste water even if you were at a running stream".
2. Meaning purposive education.
3. COVID-19: A wake-up call for Pakistani researchers.
4. Human inventions move societies backward.
5. Universal human equality is utopic.
6. Bureaucracy doldrums.
7. Gender equality: A popular slogan.
8. Pros and cons of globalization.
9. Intercultural communication is a panacea to avoid the 3rd world war.
10. "I fall upon the thorns of life! I bleed".
These are the essay topics that were asked in the CSS 2021 essay paper.
Download the CSS Essay paper 2021.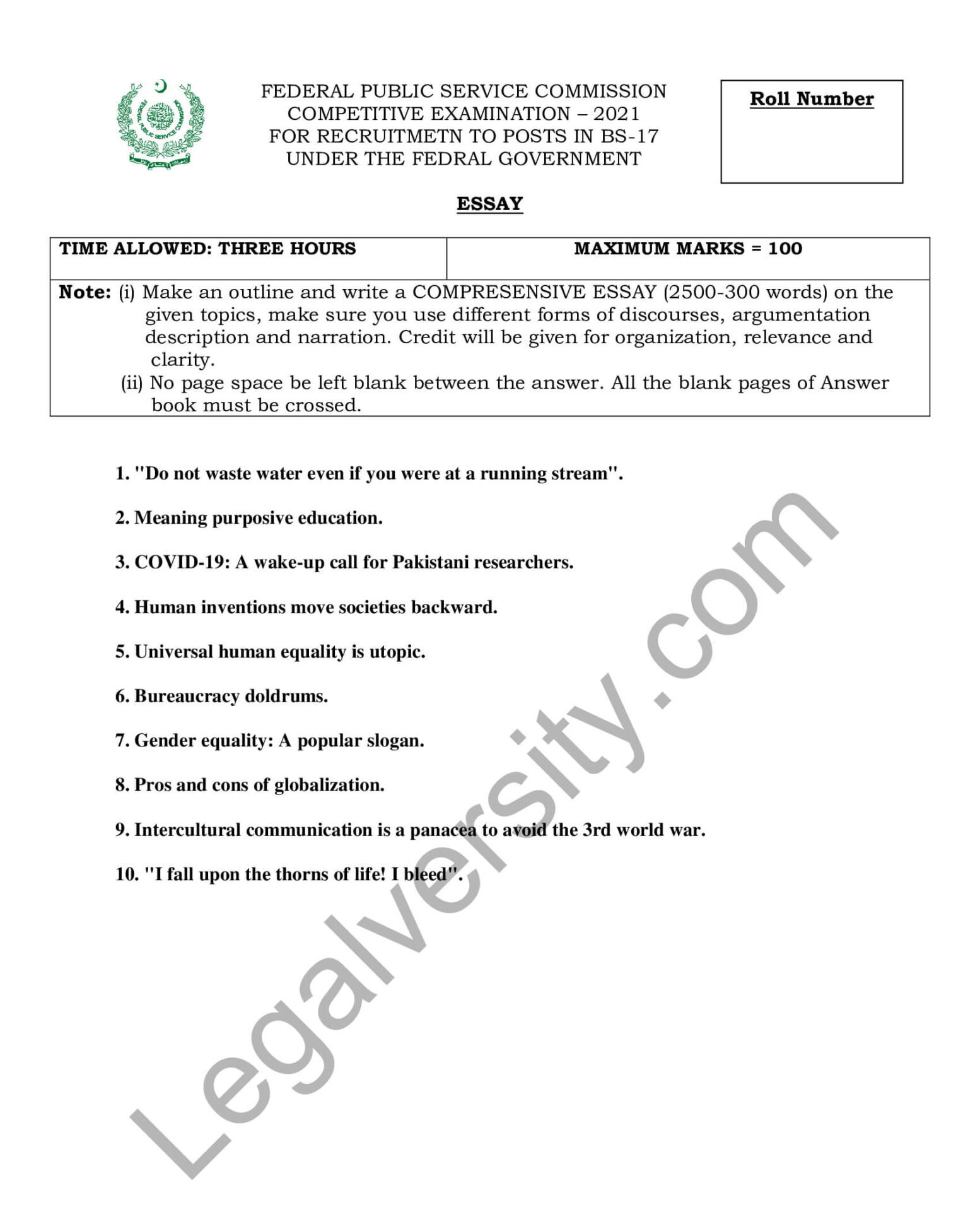 Other CSS (Compulsory) 2021 Papers:
➤ English (Precis & Composition)
➤ Objective of (Precis & Composition)
➤ Islamic Studies
➤ General Science & Ability
➤ Current Affairs
Other CSS (Optional) 2021 Papers:
➤➤ View All CSS Papers of 2021 here
You may also like these: