In this article, you will get the PMS English Essay Paper 2021. Get English Essay Paper 2021. Provincial Management Services (PMS) is a competitive examination held at the provincial level.
PMS English Essay Past Paper of 2021
The following essay topics are given in the paper:
1. Price hike in Pakistan: the worst of all worries.
2. The future if artificial intelligence.
3. Induatrial reforms – a key to sustainable growth.
4. Freedom of expression – a double-edged sword.
5. The impact of Russo-Ukrainian war on world economy.
6. Global warming: causes, effects, and solution.
View PMS Essay past paper 2021.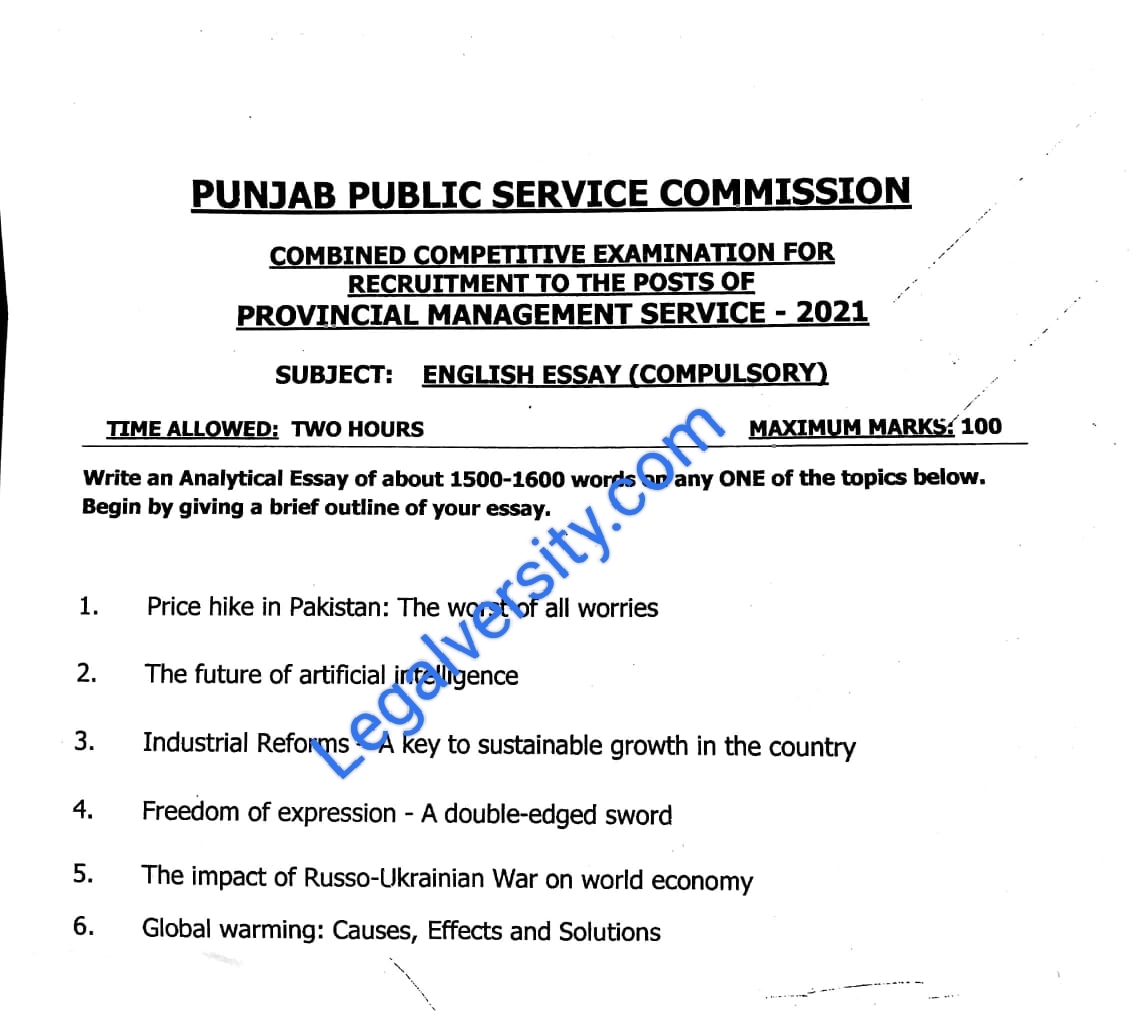 You may also like these articles:
See Other PMS 2021 Past Papers